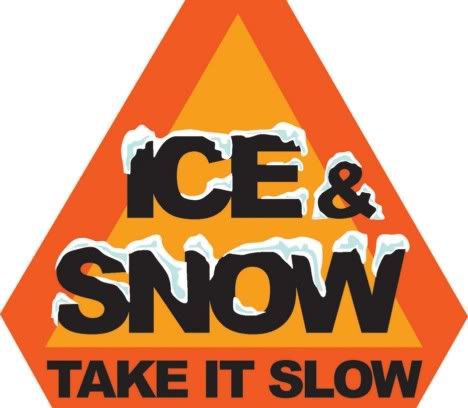 Sunday night I left Colorado Springs to head to Toledo, Ohio with my friend. Due to the recent storm front and the snow it was about a 28 hour drive. We drove through Nebraska, Iowa, Illinois, Indiana and ended up in Ohio. It took just under two days; we stopped in Nebraska for the first night and just outside of Chicago for the second night.
The weather in Nebraska was horrible. The roads were terrible and the drivers even worse. We ended up going 35-45 miles per hour on the road. But they weren't so bad in Iowa, Illinois, Indiana or Ohio which was good. We drove through A TON of snow, wet rain, sleet and ice. We saw about a billion cars and trucks in the ditch. That part was scary. Especially seeing semi trucks broken on the side of the road.
The fun thing about a trip this long means we got some time to bond, talk about some issues and even get to know each other a bit more.
I am planning on blogging the questions of the day. But after several days of driving and being exhausted I am going to wait until later to do it. I will blog tomorrow and be back on my normal schedule then.